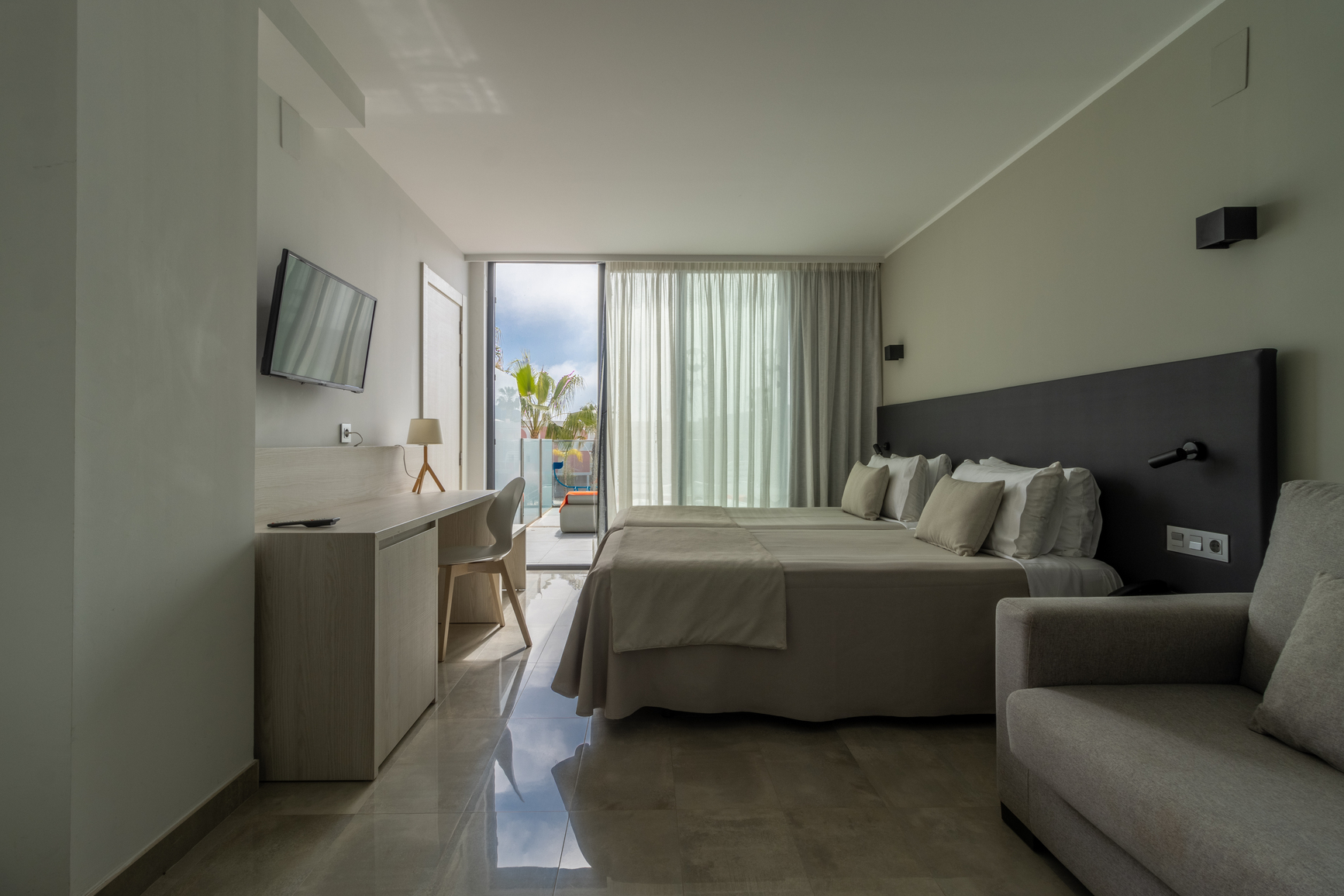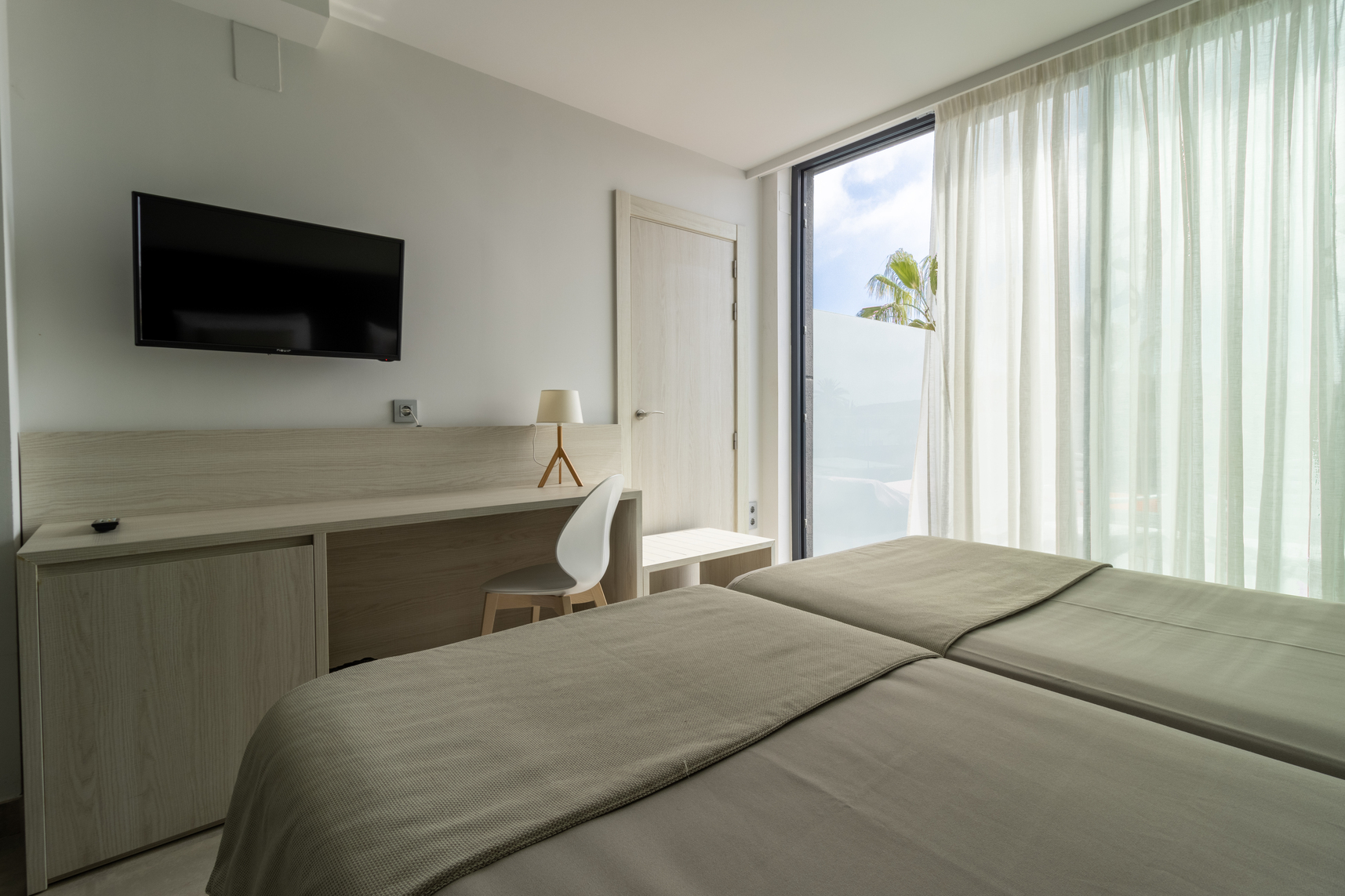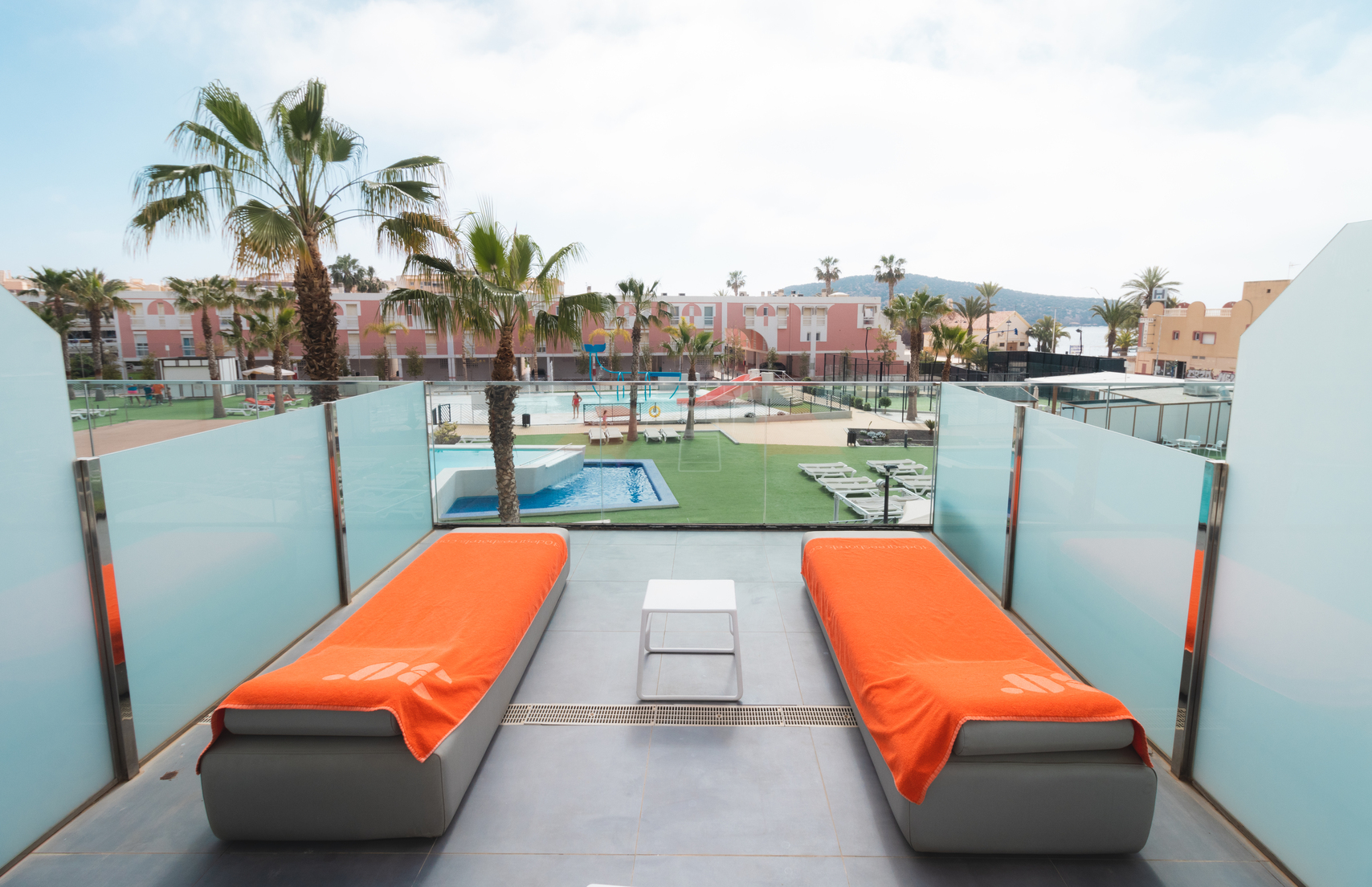 18m2 terrace
2 sun loungers
Views of the pool and hotel gardens
Tv Led
Safe (€)
Minibar
Desk
Individual air conditioning
Full bathroom
Among many other services
Take your wellbeing up a notch in Mazarrón with our Deluxe Grand Terracerooms, where you can lie on a sun lounger whenever you want to! Curious to know what they're like?
Deluxe Grande Terrace, grand on the inside and outside
These double rooms only enhance the many benefits of our rooms with a unique added bonus. How would you like to have a large balcony furnished with hammocks and incredible views of the pool and gardens?

Your room balcony offers you an 18 m² outdoor area that is sunny, spacious and genuinely lovely. The two sun loungers are comfortable and ideal for sunbathing, reading or simply relaxing in the fresh air.

Doesn't it sound like a dream come true? You'll love switching off here while you enjoy the holiday atmosphere.
What is the inside of these rooms like?
In truth, inside you'll find all the wonderful aspects of the Hotel Dos Playas. For example, a fully-equipped bathroom with shower enclosure, careful attention to the details and a flawless atmosphere.

You might not need to use the deskbecause you're on holiday, but you never know – you might want to check your laptop or send an email. You'll feel perfectly at ease working at the desk.

Other important features:
32" LED television. There is always free time on holiday to watch TV or enjoy your favourite programmes. This screen has the quality you want.
Minibar. Do you suddenly get hungry or thirsty when you're in your room? You can always find something appetising in this mini fridge.
Individual air conditioning. In our rooms, guests can always feel comfortable. Set whatever temperature you want, and job done.
Sofa. Want to read for a little while or switch off without leaving your room? Get yourself comfortable.
As you can see, the Deluxe Grand Terrace rooms at the Hotel Dos Playas are a real luxury. Give yourself a unique holiday with a spectacular balcony from our booking engine.