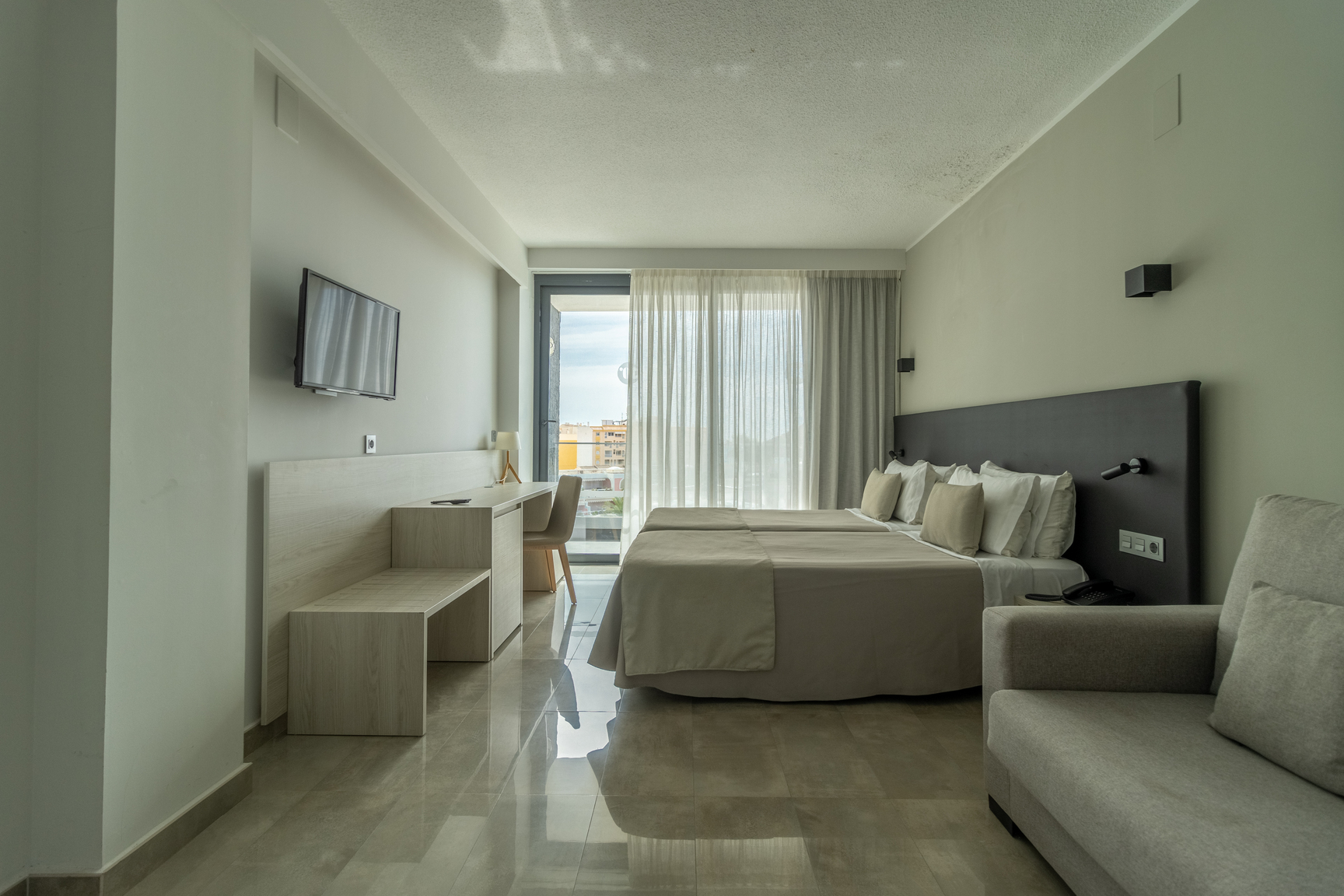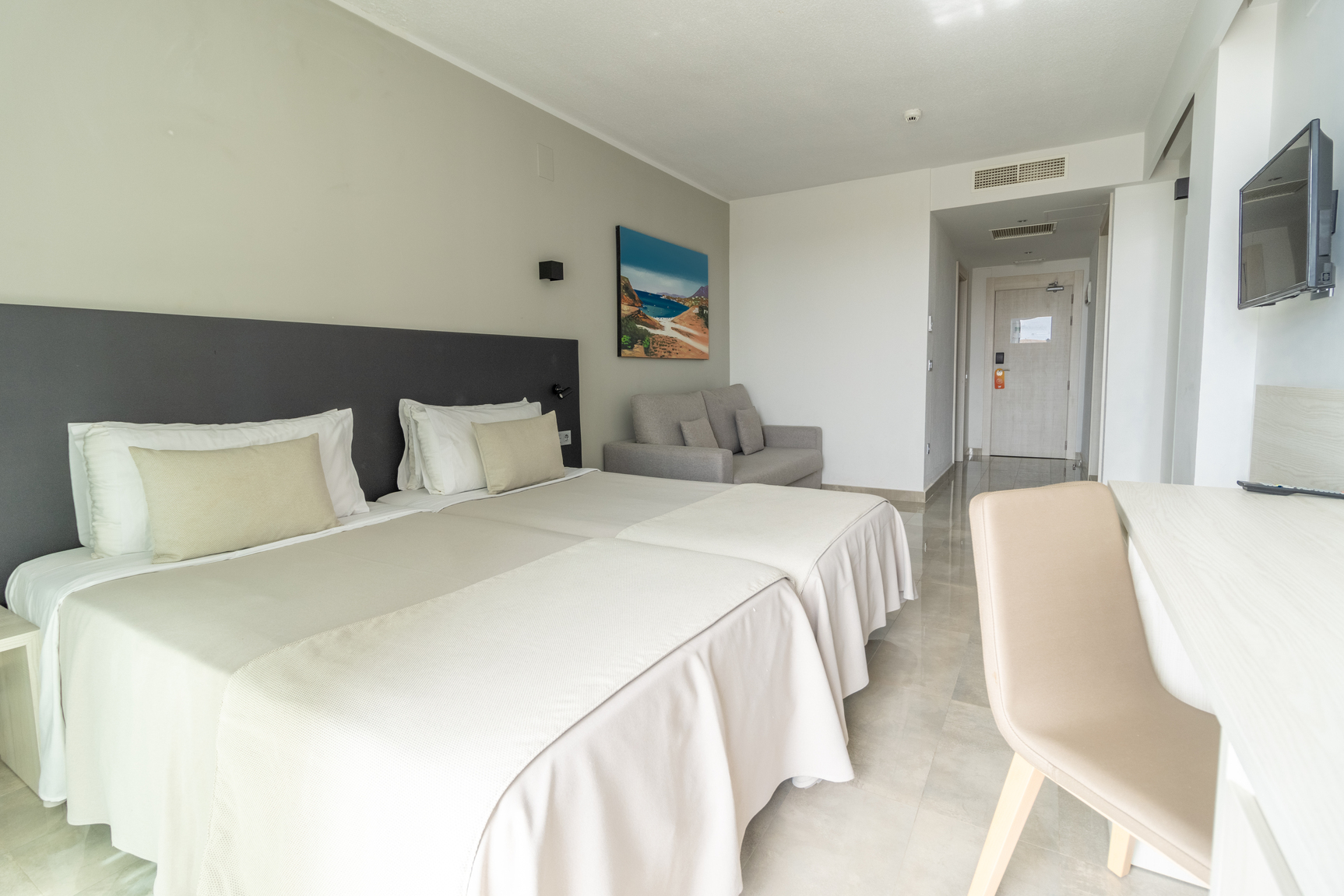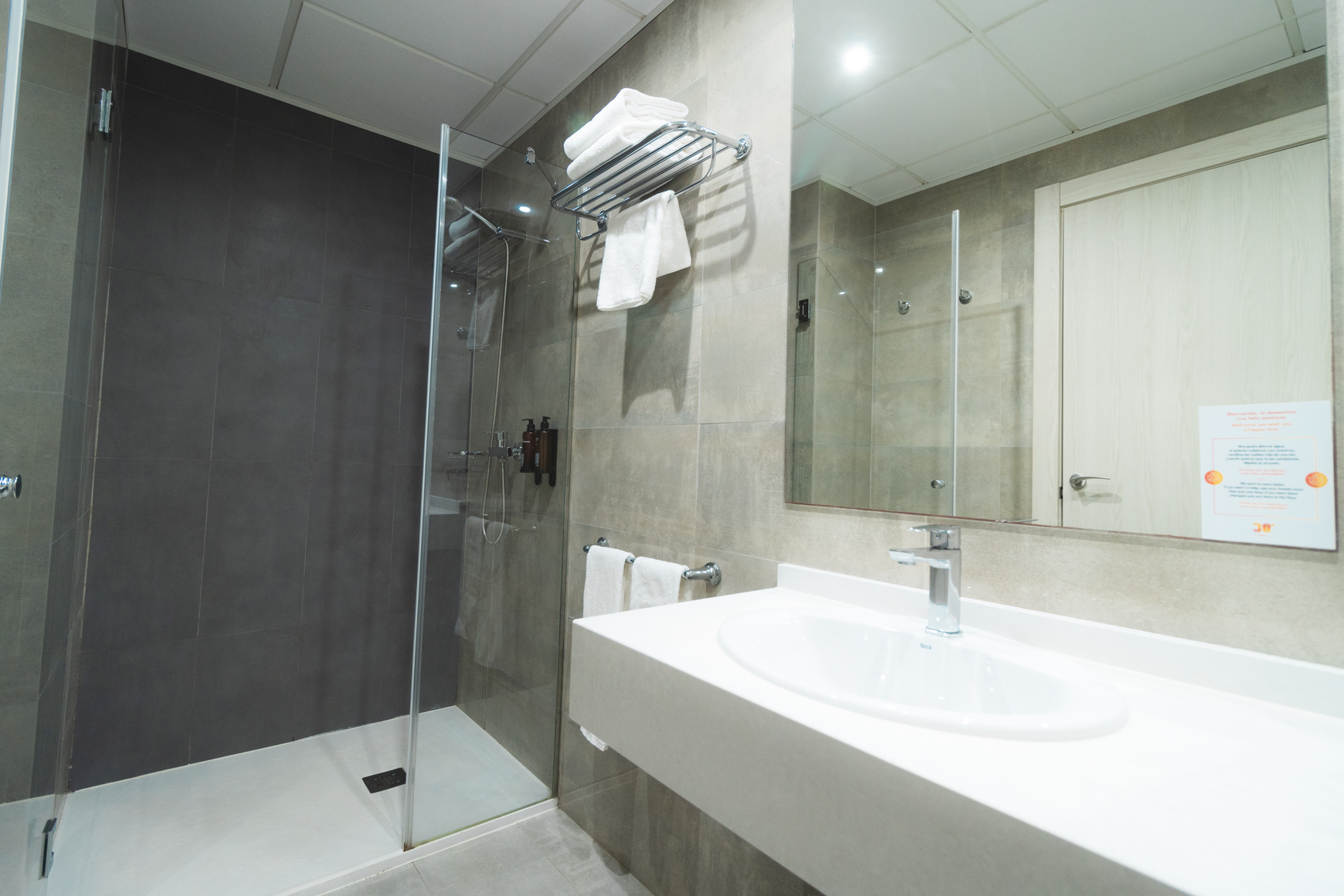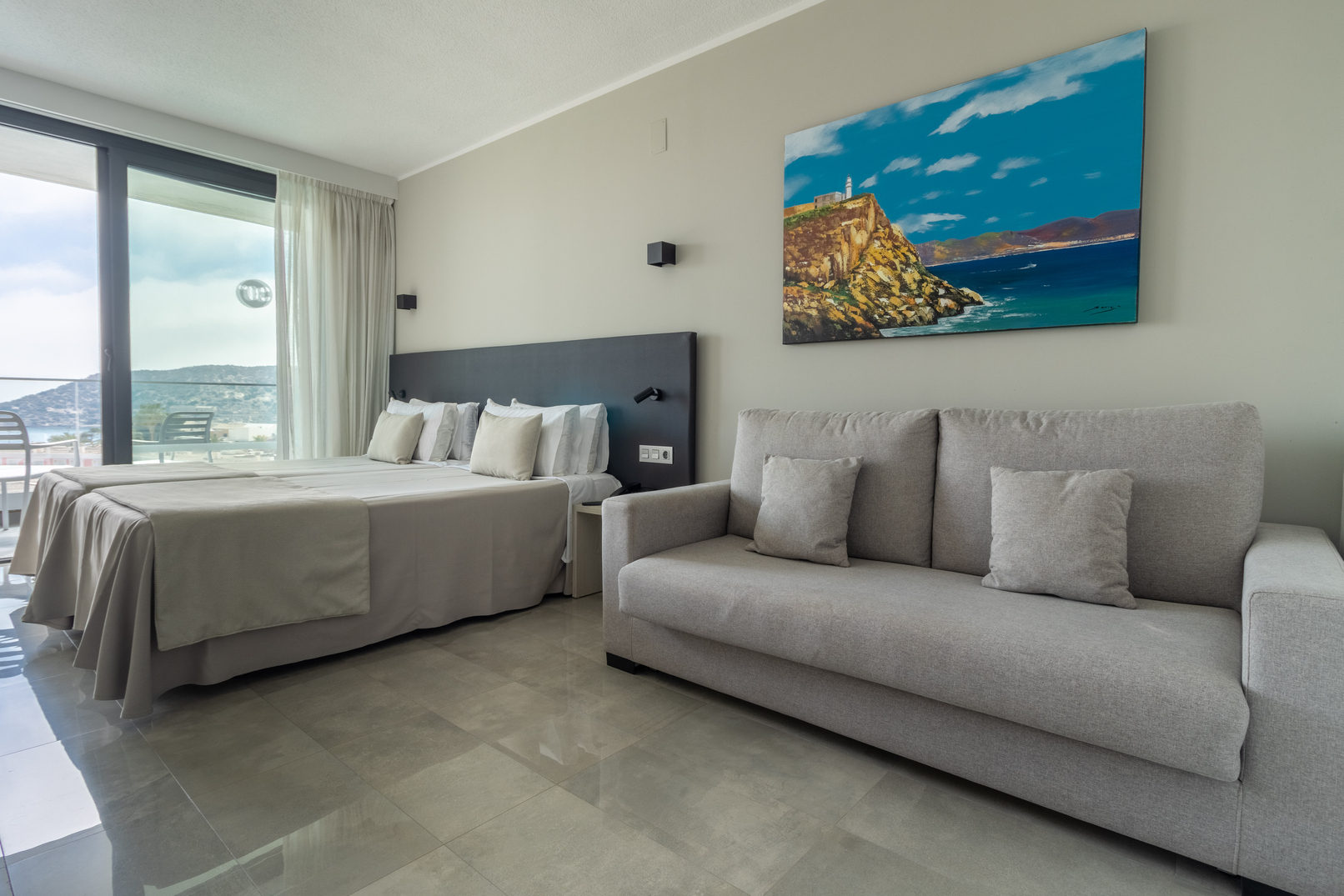 Fabulous views of the hotel pool

Rooms of 20-25 m2
32" LED TV
Individual air conditioning
Safe (€)
Minibar
Desk
Shower plate
Looking for a double room in Mazarrón with invigorating views? The Deluxe Pool View rooms at the Hotel Dos Playas are ideal for enjoying a fantastic, unforgettable stay. Below, we reveal what it is that makes them so unique.
Deluxe Pool View, a refreshing panoramic view
When you treat yourself to a holiday getaway, sensory pleasures are what seals the deal. The visual delight of the Deluxe Pool View is two-fold: indoors and looking out.

Inside, you will find a flawless atmosphere and a gentle, relaxing decor based on neutral tones and a bright essence. Also, these rooms measuring between 20 and 25 m² with a balcony, offer you an extraordinary panoramic view of the establishment's pools. It's amazing to lean over and watch the entertainment in these pools and the setting around them.

These rooms also have a fully-equipped bathroom, featuring a shower enclosure, amenities and the most stylish design. You can also set the temperature of your room thanks to individualised air conditioning. Whatever the time of year, your accommodation will be at the temperature you want.
What else stands out in these rooms?
In this list of added features, you will discover new reasons to stay in these rooms:
Wi-Fi connection. You can always access the internet from these rooms, without using your data.
Minibar. Having a snack whenever you feel like it is a luxury you can allow yourself. There is a good selection of emergency snacks in the mini fridge in your room.
Television area. The sofa and 32" LED television create an exclusive space inside your room. You'll see how comfortable you feel there!
Desk. On those rare occasions when you need to work, this well-equipped space will help you.
In short, the Deluxe Pool View rooms at the Hotel Dos Playas, with their fascinating panoramic views, are an appealing option for couples. Choose your dates on our booking engine.