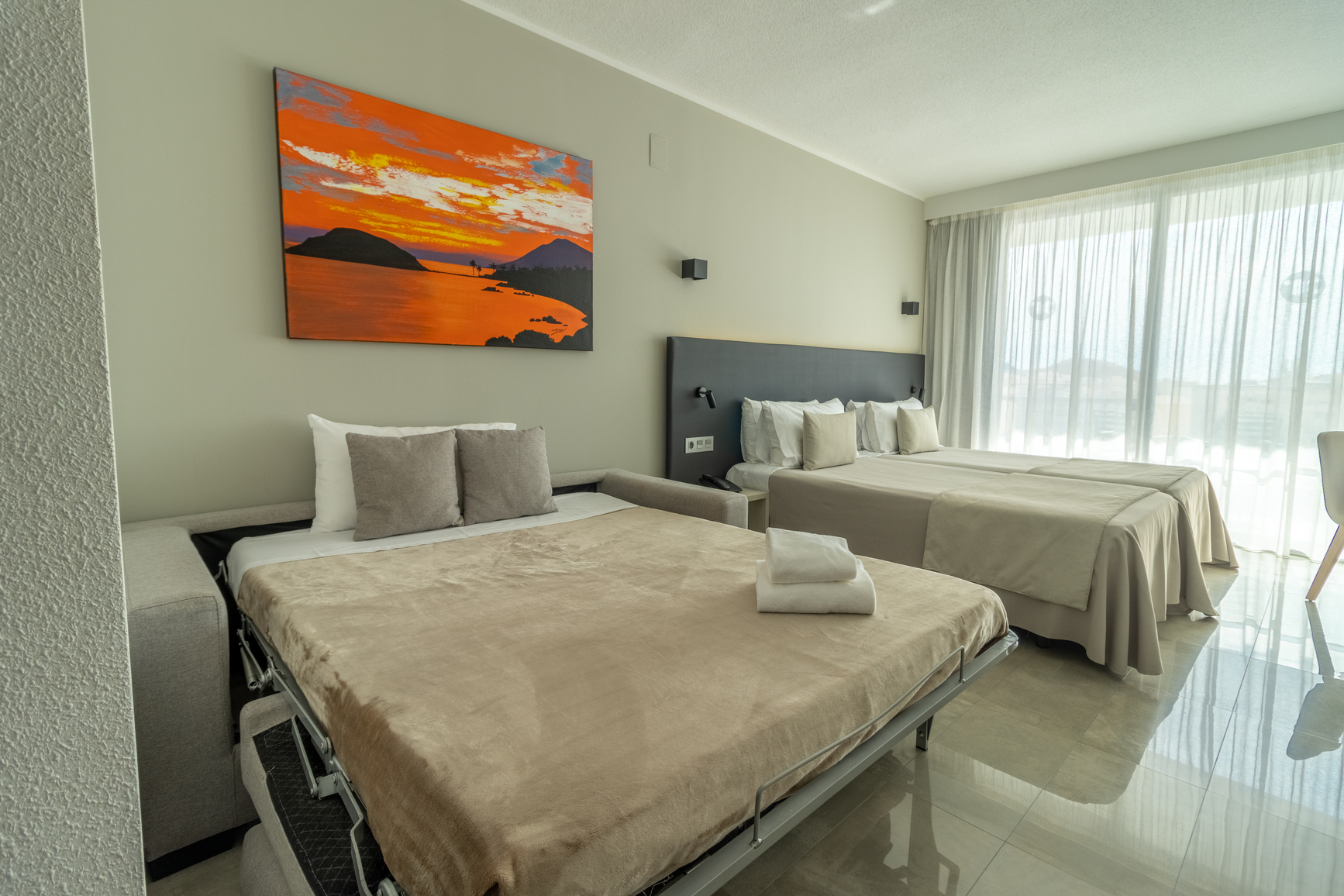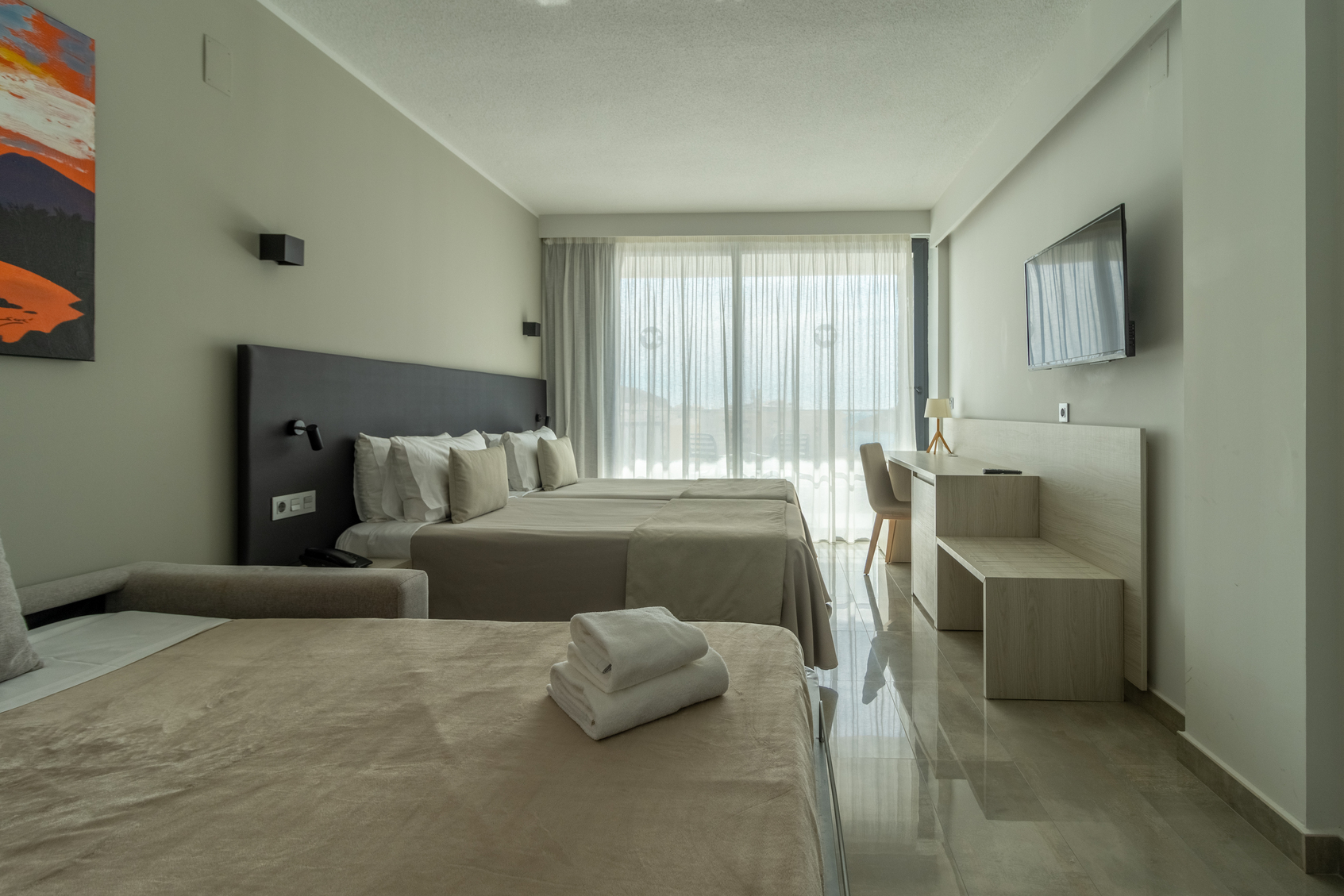 The Deluxe Triple rooms with a maximum occupancy of 3 people.
They have two single beds.
A 130cm sofa bed
Terrace
Tv Led 32″
Safe (€)
Minibar
Desk
Individual air conditioning
Full bathroom
Shower plate
They say that three is a crowd, but not in our Deluxe Triplerooms. These have been designed to ensure wellbeing and spaciousness for a trio of guests. Curious to know what they're like?
Deluxe Triple, satisfaction cubed
In these rooms furnished with single beds and a sofa bed (130 cm wide), it's only natural to feel good. The mattresses and pillows offer enormous comfort for you to relax to the full.

The Deluxe Triple rooms have a balcony, room-controlled air conditioning and carefully-chosen decor to ensure a select, satisfying ambience.

The 32" LED televisionalso allows you to watch your favourite programmes in a superb setting. The desk, which is well-lit and resourceful, is an added bonus that is particularly practical.

And the fully-equipped bathroomhas been designed to reflect quality, ergonomics and style, so you'll feel perfectly at ease. The shower enclosure is the best way to optimise your time to freshen up and sanitise.
As soon as you enter these rooms for three, you'll sense a clear positive energy . It's wonderful to stay in a place like this where attention has been paid to all the details.

You'll be amazed by these extras when you check in to these rooms for three:
Minibar. There is an appetising selection of drinks and snacks available, which will come in useful at some point.
Safe (€). Want to store your jewellery or personal belongings in a safe place? This service will come in very handy.
Lovely, neutral decor. Grey, stone and white shades predominate in the room's harmonious, gentle, welcoming and relaxing decor.
Go to our booking engine and get that perfect room in Mazarrón that you were looking for. Our Deluxe Triple rooms have everything you need to triple your satisfaction, wellbeing and enjoyment.